"The curves of your lips rewrite history." – Oscar Wilde
Who: For anyone looking to adjust their lip colour and/or shape.
What to expect: It is a contour-less lip blush technique used to enhance the natural beauty of the lips. This technique offers soft and transparent colours close to our natural shades, but a little brighter and clearer. Minor shape changes can be done to correct curves, imperfections, and even to add extra volume, enhancing your overall look.
Time of the procedure: 2.5h.

Lasts for: 1 – 2 years.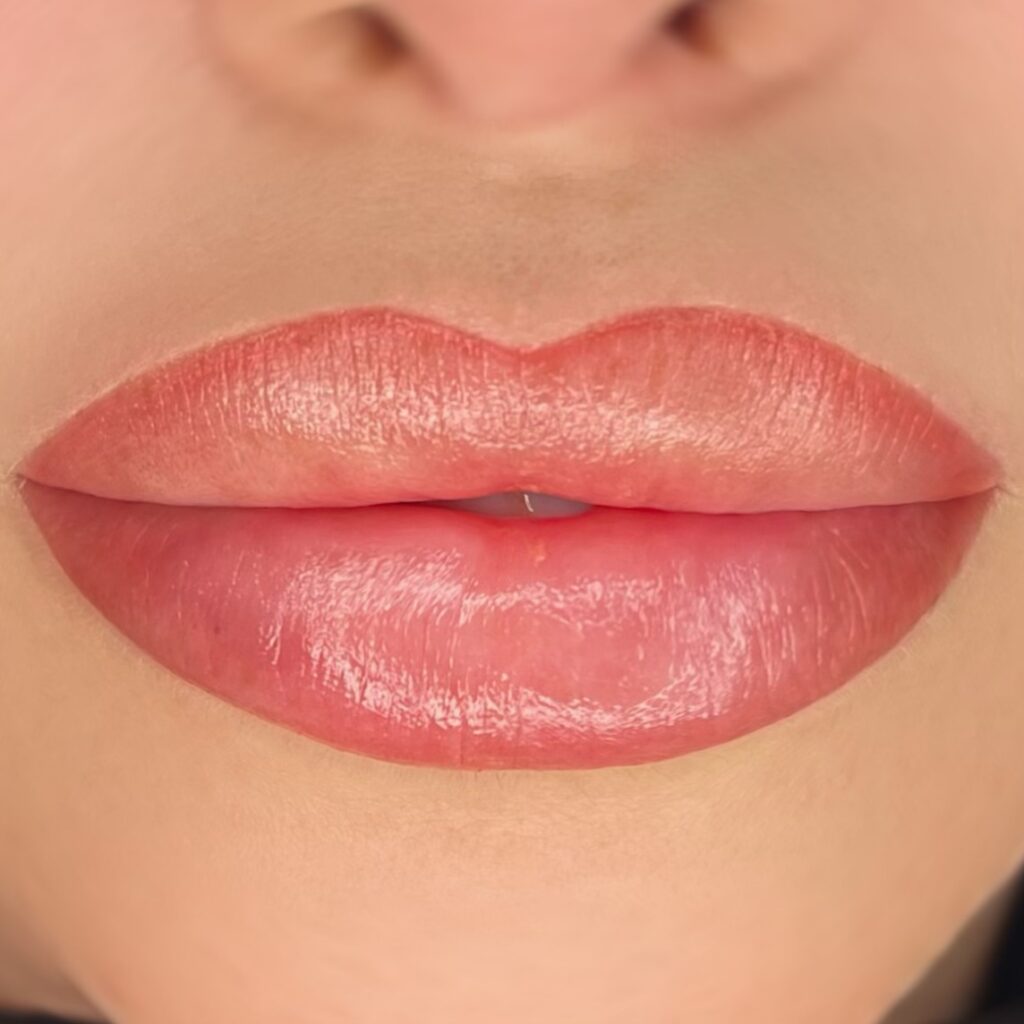 Who: For anyone who applies make-up lip-line most of the times.
What to expect: This technique suggests defined contour and a colour gradient from more saturated edges to the lighter inner part of the lips. It creates more dramatic effect and gives lips visual volume. Dress your lips up in your favourite colour 24/7 to don't worry about lipstick print accidentally left on the clothes or a wine glass.
Time of the procedure: 2.5h.
Lasts for: 1 – 2 years.
Who: For those with ethnic or acquired pigmentation on the lips.
What to expect: This lip blush technique is to cover melanin spots and achieve target colour. The process includes 2 full sessions. The first one aims for neutralization of the darkness. The second one is to recreate the desired colour. Before booking the procedure, request a free consultation with a pmu-artist.
Time of the procedure: 3.5h.
Lasts for: 2.5 – 3.5 years.
_________________
* All pictures are shown as examples of what can be done in each technique. Bespoke an ideal colour for your individual case before the procedure.
** To achieve significant result with melanin lips, it usually takes 2 or even more sessions – the neutralization lip blush and a target-colour session.
*** To avoid cold sore, it is recommended to take antiviral medicine (e.i. Famvir / Famciclovir / Vaclovir or alternatives) for at least 1 day before the procedure. If you suffer cold sores more often you can consider longer treatment.