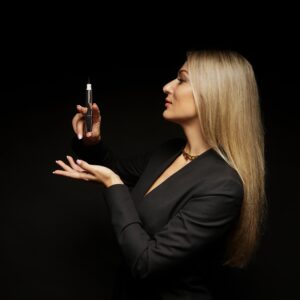 Tattoo Training
Cosmetic Tattooing is a challenging yet incredibly rewarding Art!
Like any passionate artist such as Katerina Dobriakova at Permanent Makeup Academy New Me, this pathway gives any committed artist an abundance of opportunities in the beauty industry.
Katerina's specialty includes a number of different types of permanent makeup such as eyebrow, eyeliner tattoo, lip blush, scar camouflage and others. She generously shares her knowledge and skills with students in her cosmetic tattoo trainings. This extensive knowledge provided during the trainings will allow any artist to stand out against competitors.
Katerina and the 'New Me Cosmetic Tattoo Academy' can help beginners open the door to a successful cosmetic tattoo business. Katerina ensures that students receive all the essential information and are thoroughly guided to establish the necessary foundation to begin their PMU career.
Experienced artists can benefit from Katerina's tips and tricks to elevate and further advance their skills. The focus is on working on models and problem areas, but the theoretical part is also covered in such a way as to update the existing database and add additional useful information to it.
Reach out to us today for more information on available trainings.