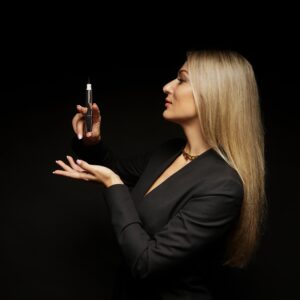 Tattoo Training
This page is under reconstruction
LIP BLUSH TRAINING, face-to-face, beginners (2.5 days).
The program includes all essential pillars to provide exceptional tattoo work and have a constant flow of happy customers. 
DAY 1 – In-Depth Theory Part.
This theoretical part covers all kinds of aspects to explain the processes – what to do, how to do and why to use certain tools and methods. With this knowledge, the student is able to answer any question raised in the work and surpass competitors with superficial knowledge. This is a deep foundation that every pmu artist needs to know in order to become a master.
Basics of cosmetic tattooing.
Safety and medical aspects.
Physical aspects.
Chemical aspects.
Main mistakes and tips for work.
Fast and clean sketch, 2 methods.
And many more…
DAY 2 – Latex and a lip blush demonstration (on a model).
The work on the latex is a crucial part to get the confidence before 'touching the skin'. Excellence can be achieved only via practicing. A student does not begin working on the real skin until passes the test and satisfied performance on the fake skin. 
Setting a correct position of the hands in work and a body position.
Main strokes – practicing.
Different configuration of the needles.
Lip blush demonstration on a model.
DAY 3 – a lip blush tattooing on a model.
A model is organised by the student (criteria and support will be provided). Here is the time to create beauty magic! Tips and tricks will be opened to get the best results.
Test.
Lip blush tattooing on a model.
Secret-BONUS!
Q&A.
Certificate. 
Each student is provided with a detailed manual guidance and ongoing support. The training is conducted "face to face", so be prepared for maximum attention and intensive work.
It has been proven that obtained knowledge and skill allow new students to start their independent journey and avoid psychological trauma while taking the first clients. 
Send us a query for more detailed program of the training and pricing. 
LIP BLUSH TRAINING, face-to-face, advanced (1 day).
Upgrade your skills to the highest level. After accomplishing this training, your work will be fast and productive and healed results will never disappoint anyone.
Program:
Safety in place.
Colour theory.
Latex work– 3 different techniques of lip blush.
Fast and clean sketch.
Lip blush on a model – one of the techniques.
Secret-bonus.
Do's and Don'ts. How to avoid mistakes.
Included: detailed manual and unlimited ongoing support.
Send us a query for more detailed program of the training and pricing.  
For experienced PMU artists, the focus is on working on models and problem areas, but the theoretical part is also covered in such a way as to update the existing database and add additional useful information to it.